The UBC Marketing Club, also known as UBCMA, is one of the business clubs and the only club that specializes in the field of Marketing at The University of British Columbia. Their main mission is to build meaningful relationships with students, faculty, and partners to provide valuable insight in marketing and to show student's the full potential of a career in the marketing industry.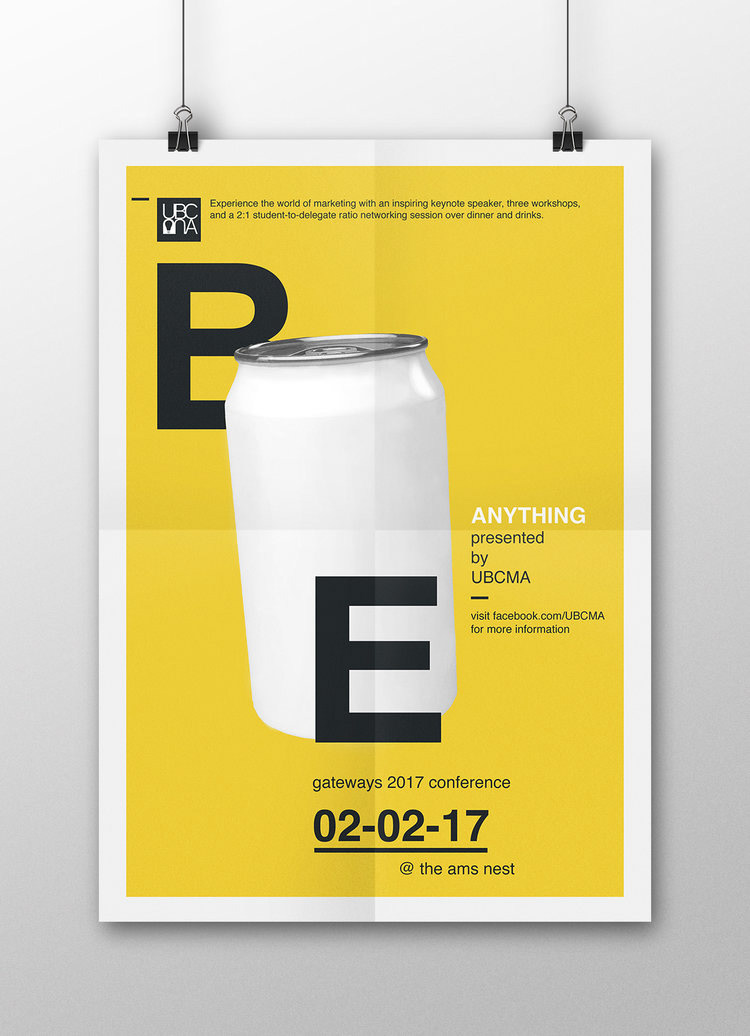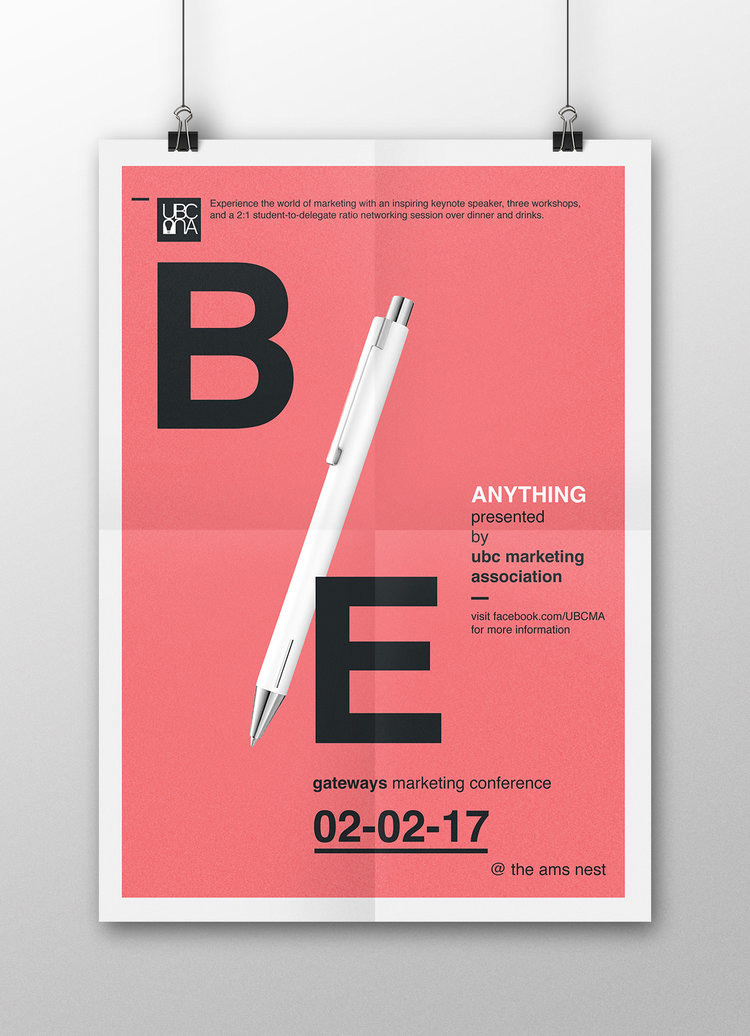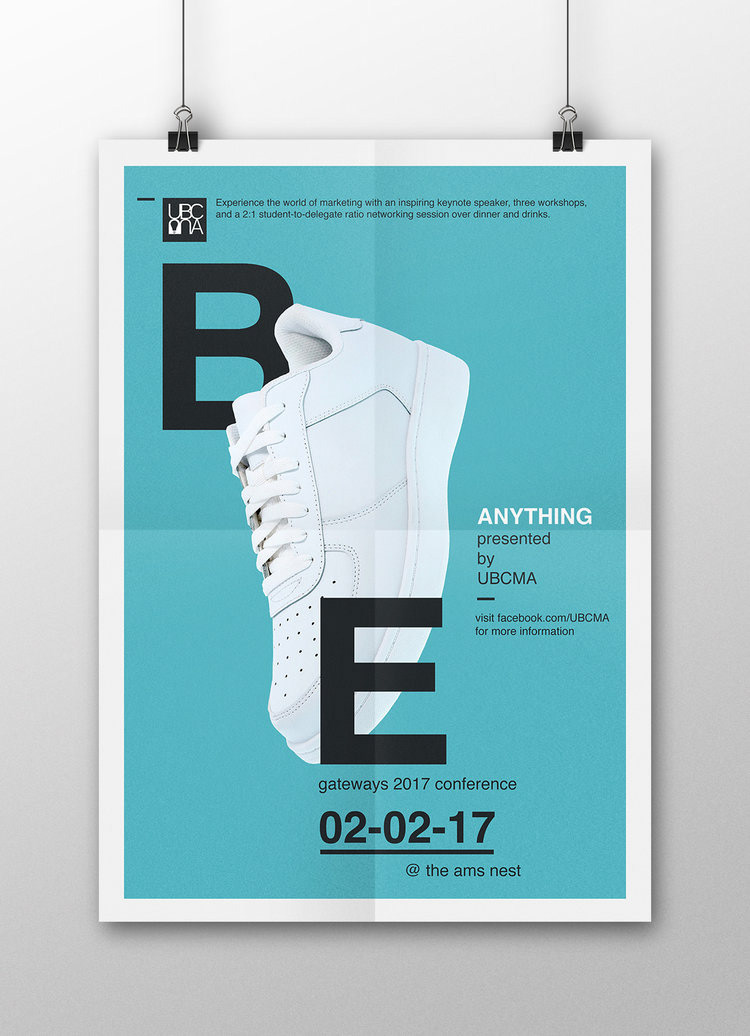 Promotional posters for the biggest event of the year–the Gateway Marketing Conference.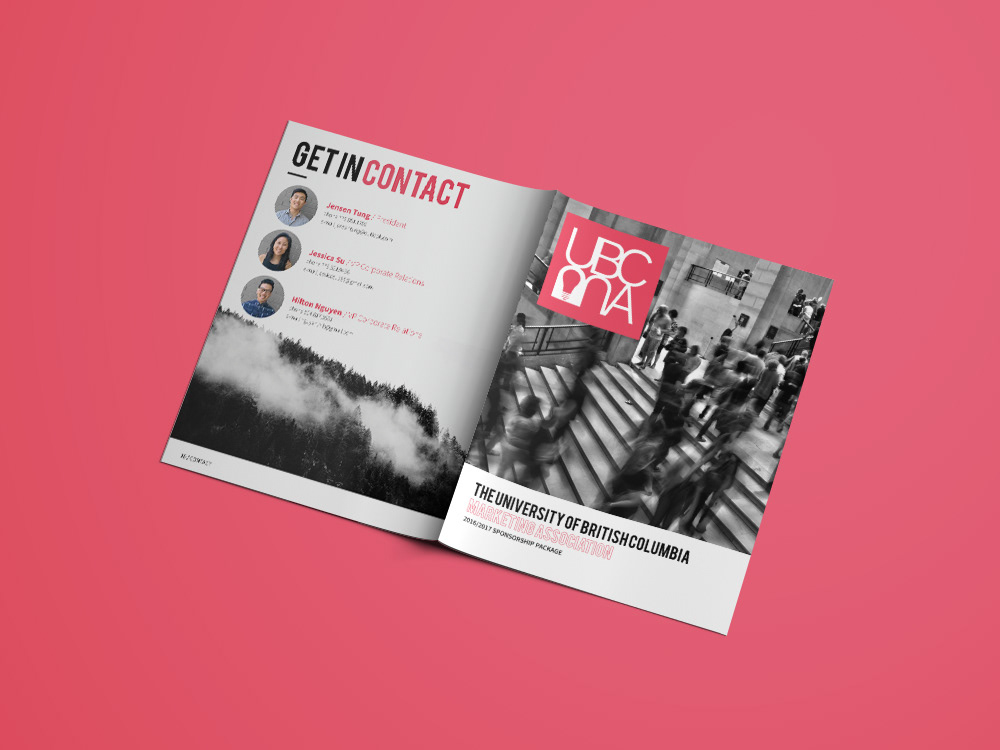 Sponsorship package to help communicate our values and ambitions to potential sponsors. 
Our supporters included Arc'teryx, RYU, Redbull, Pepsi Co., and more.