A massive mural piece for a global gaming company in collaboration with talented senior interior designer Kimberly Baba from Perkins + Will. This is one of the biggest projects we've done to date at Chairman Ting. We created a custom giant illustrated map mural (comprised of several hundred vector pieces and layers) that stretches out to over 40' x 11'.
Graphics include phone booth and board room illustrations, bathroom graphics, boardroom names, and way-finding graphics.
This holistic approach allowed the entire space to have a visually strong cohesive look throughout the office. Scroll to the bottom for full credits.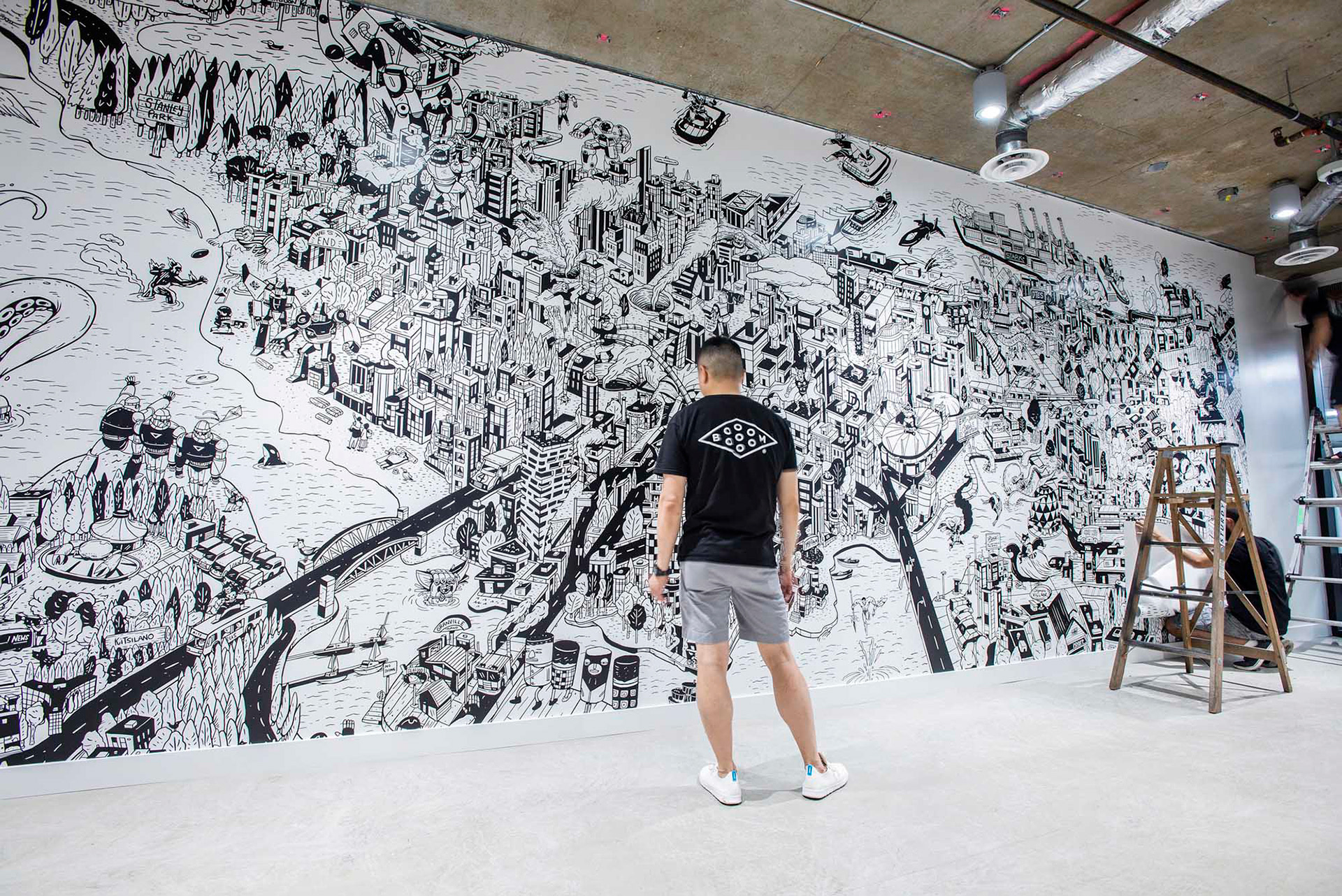 Way-finding graphics help visitors find the right meeting room and help add an interesting visual to the space.
Unique meeting room names and illustrations featuring  super heroes fighting for the phone.