Greenhorn Cafe is a staple community hub located in West End, Downtown Vancouver–a little residential neighbourhood tucked away between the bustling Downtown and the scenic Stanley Park.
To help the cafe stay open during strict COVID-19 regulations I was tasked to recreate their website, upgrade their brand elements, created print content, and set up their online ordering system.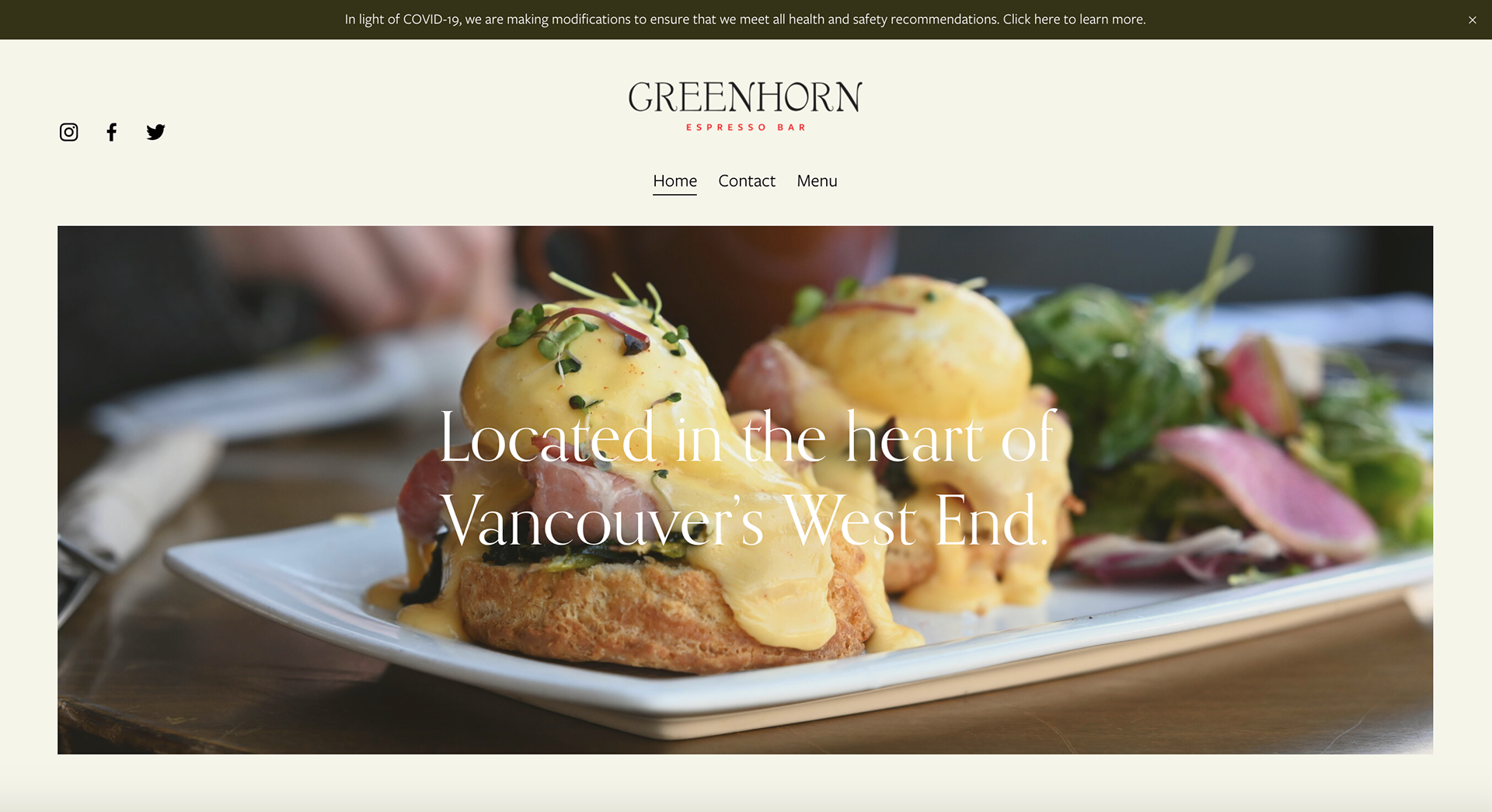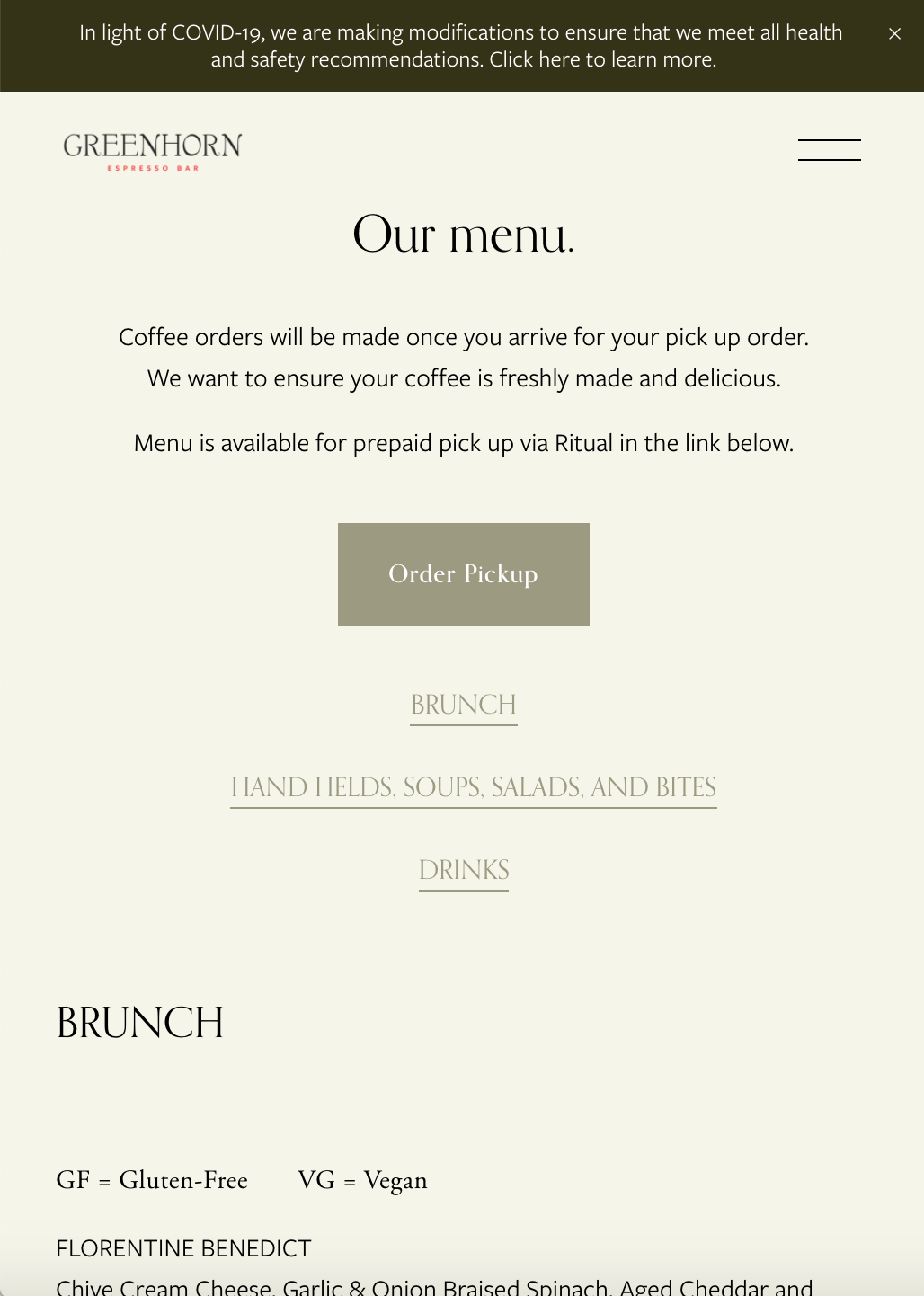 Website is optimized for desktop and mobile for easy access and ordering no matter what platform you're on. 
All designs and graphics were made to adhere to the current brand feel of artisanal, local, and rustic.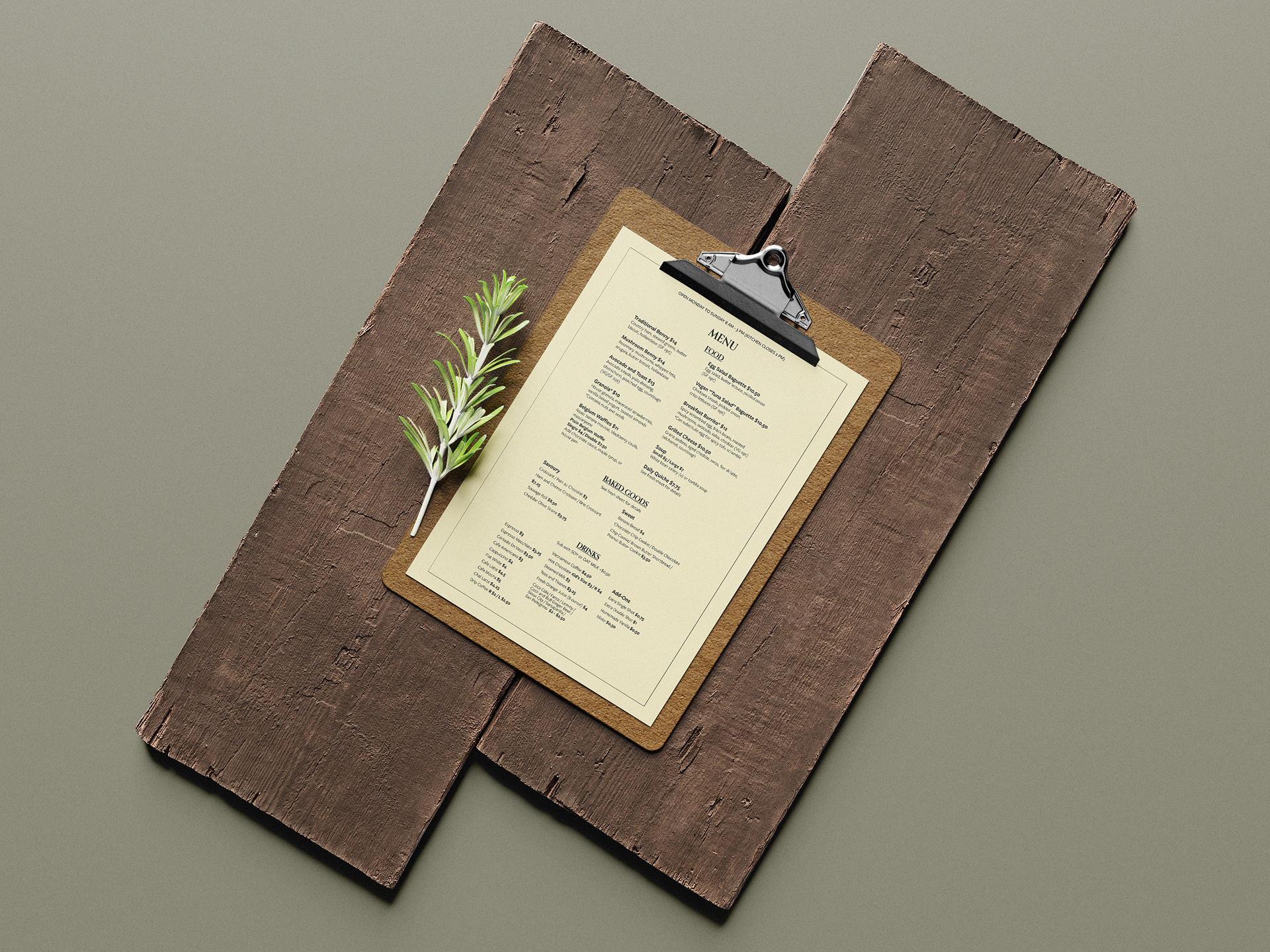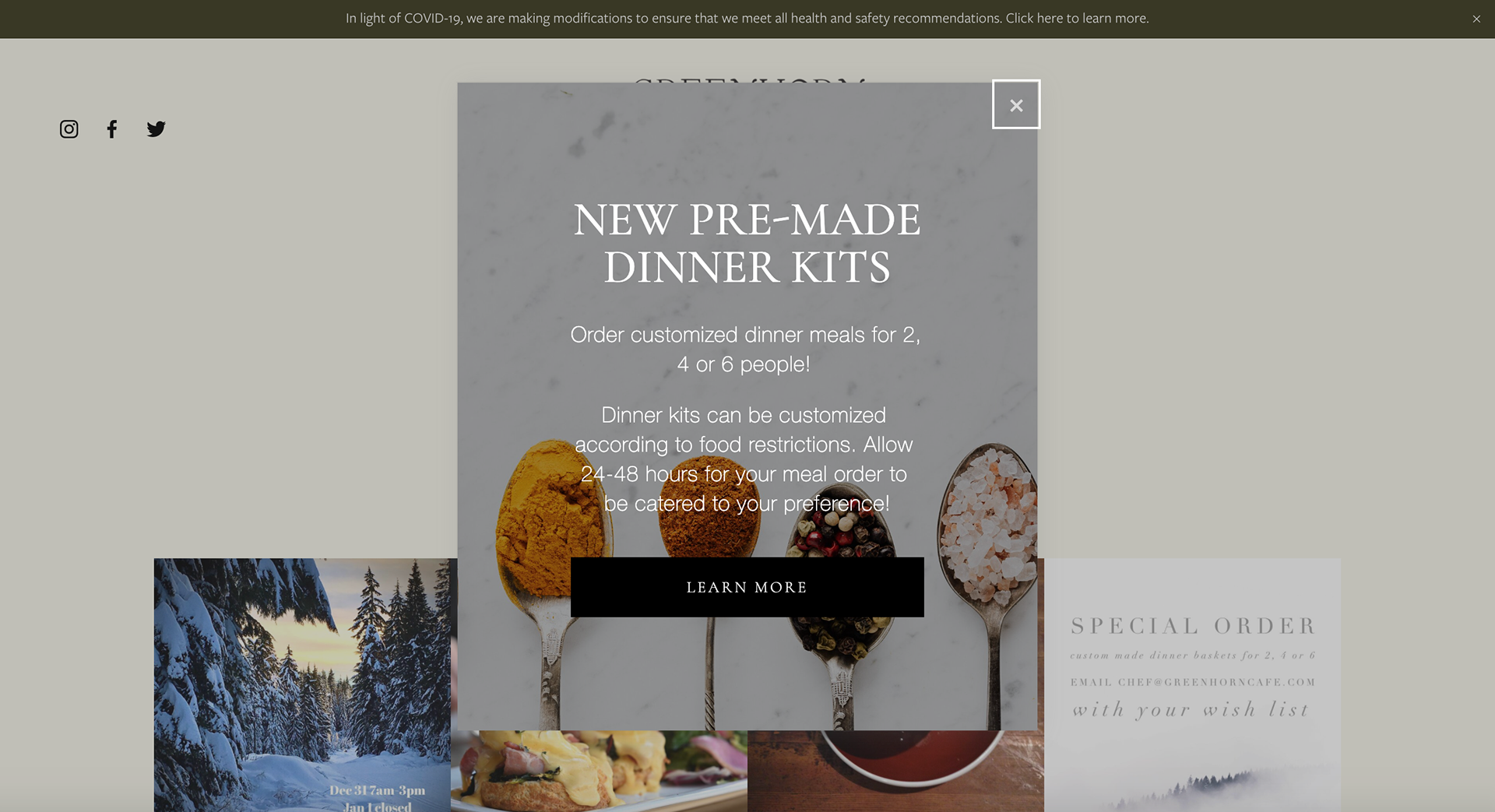 Promotional pop ups and announcements were created to help emphasize new products and highlight the COVID-19 safety measures Greenhorn is following.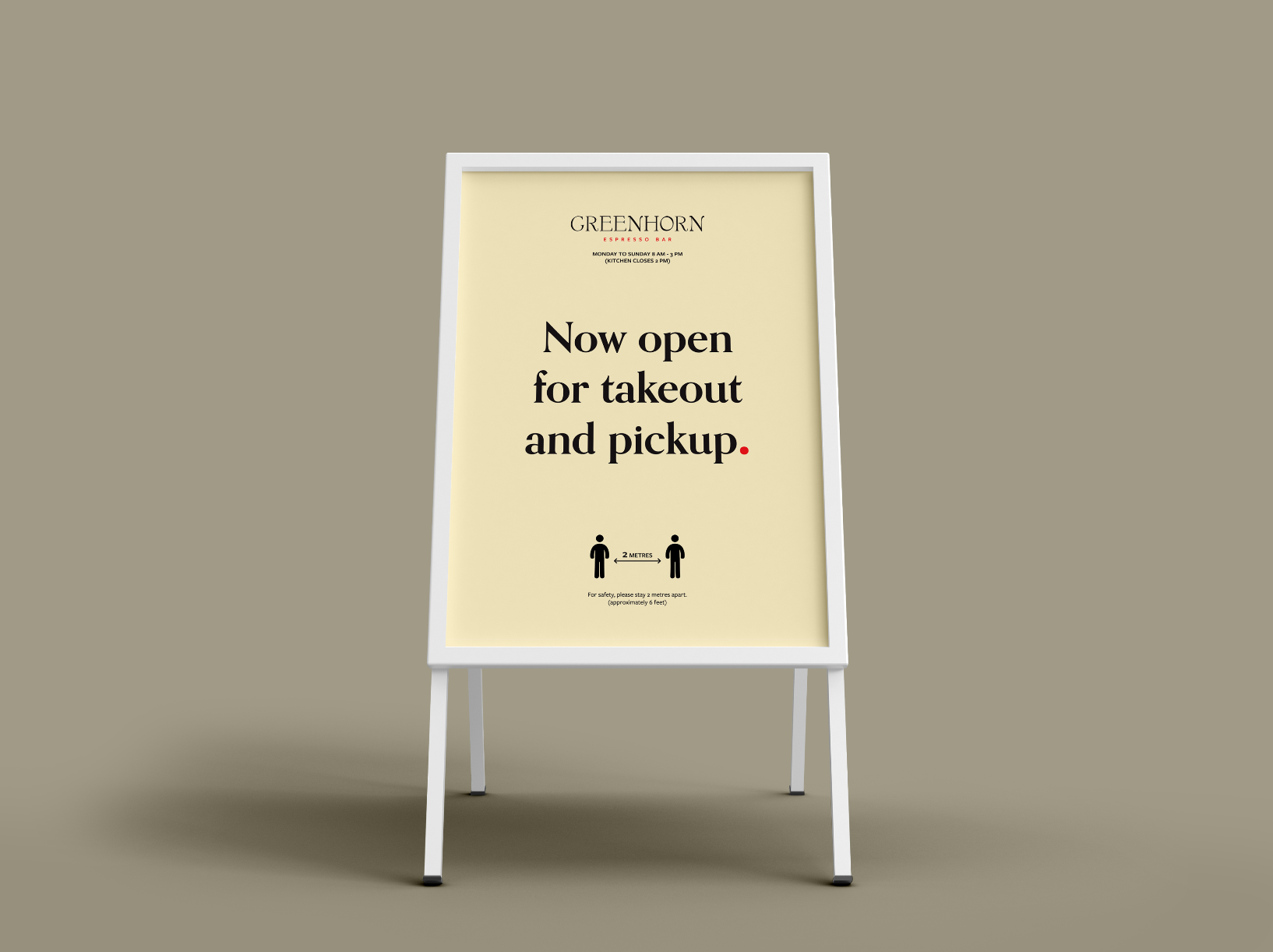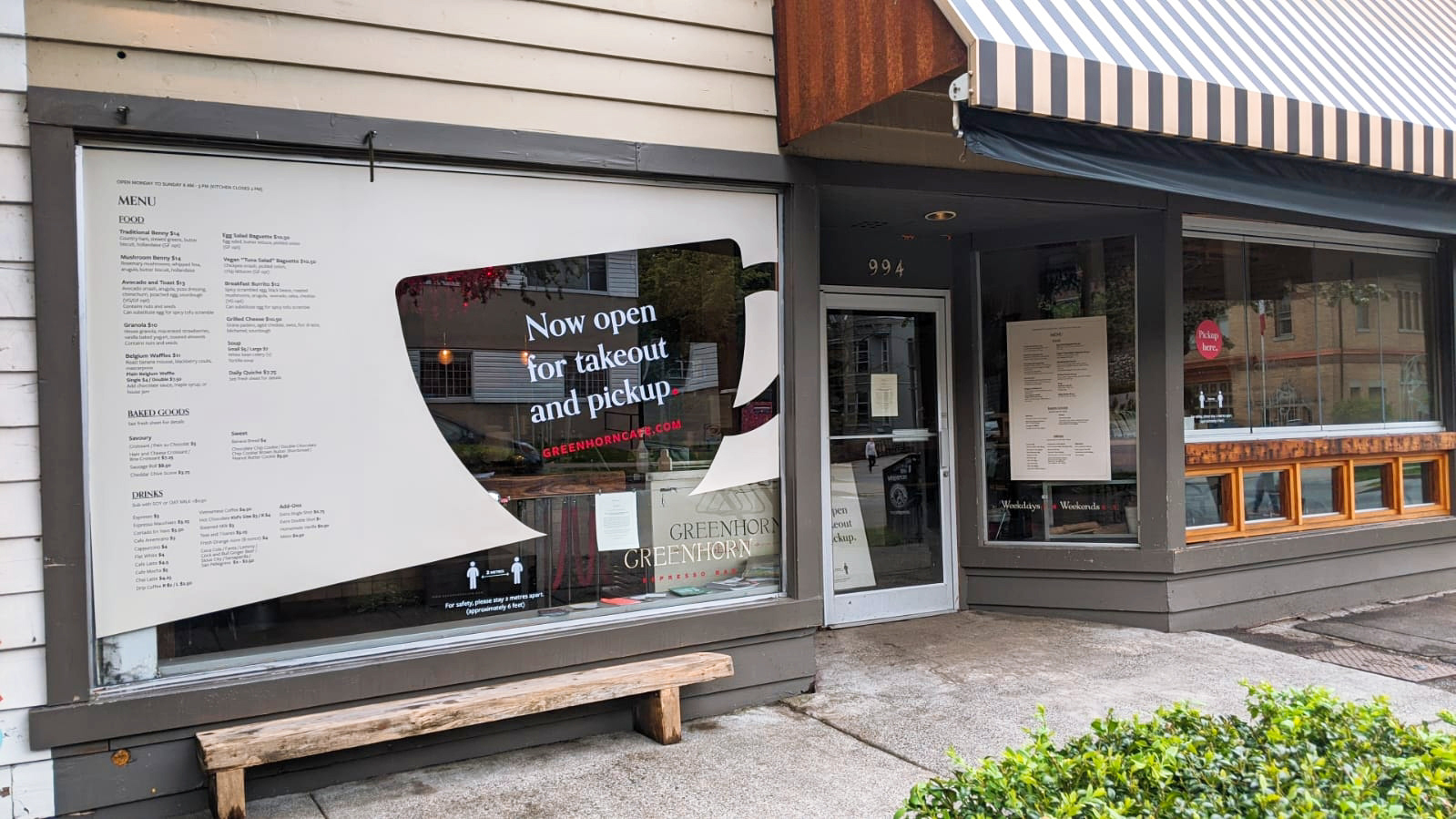 During the beginning of the lockdown in 2020, the provincial legislation in British Columbia mandated that all restaurants and other public areas were to be closed until further notice.
When restaurants were allowed to open up, large print collaterals were created to help ease Greenhorn Cafe into this process. The 2 meter social distancing recommendation is posted on sandwich boards and windows to act as a reminder to patrons to stay apart.
Custom t-shirts were designed for staff to help create a sense of unity and excitement during the cafe reopening. Individuals could also quickly find cafe workers from a distance to maintain safety.