The Ubyssey is the University of British Columbia's official award winning student newspaper since 1918. I had the privilege to work as design editor for two years from 2015-2017.  We publish a ~80 page guide at the start of the school year, one print issue a week, and one ~45 magazine during the winter.
The sex issue is an annual special print that features a specific topic revolving around sex and relationships. For this issue, we picked the topic of intimacy and what it means to students in the university.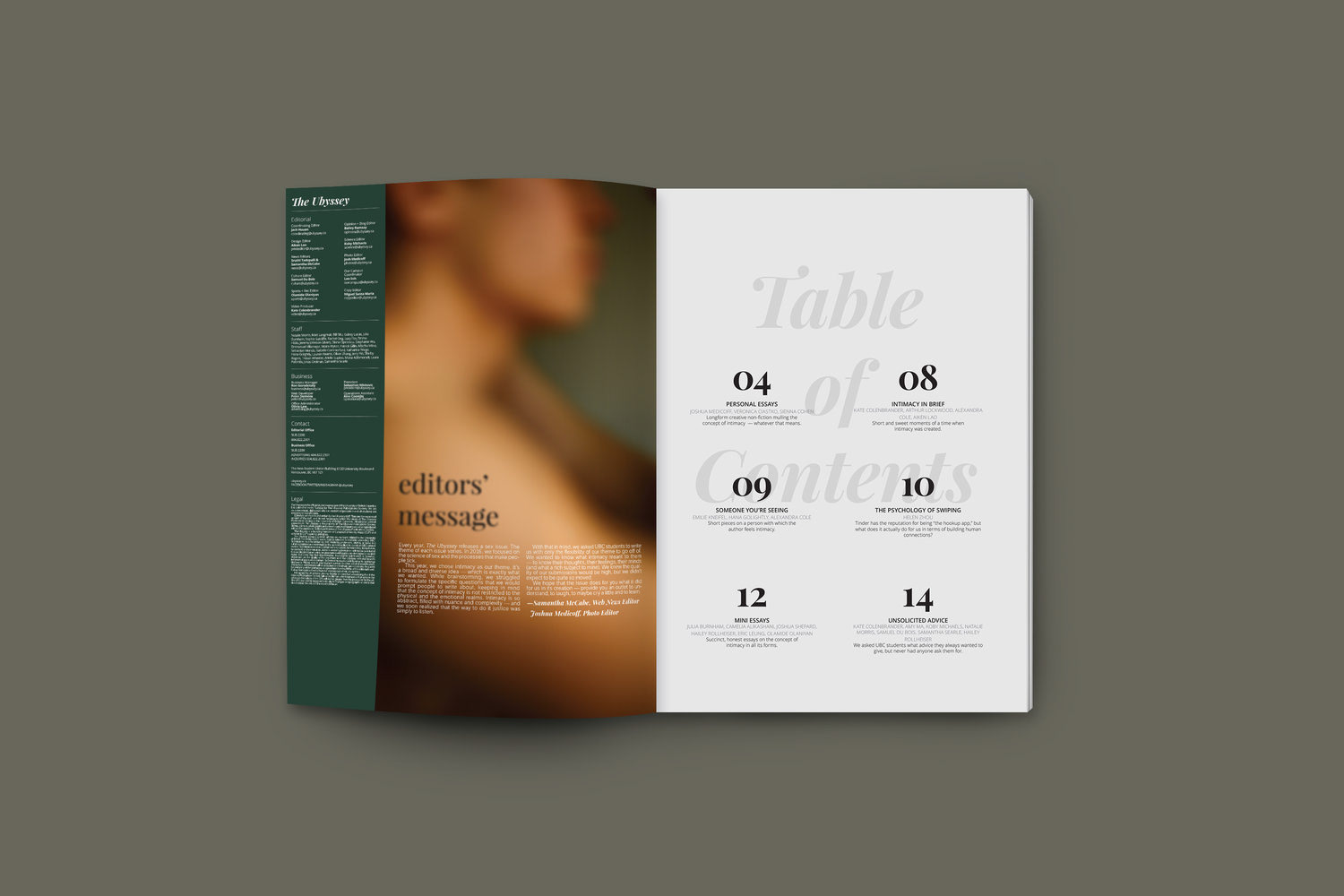 Design and Layout: Aiken Lao
Photography: Joshua Medicoff
Art Direction: Joshua Medicoff and Aiken Lao
Written by various contributors.